Textile ERP - 'Educe10X - Surat
Thursday, 22 December 2011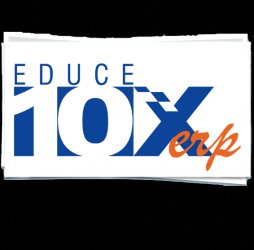 Contacts

Educe Consulting

8347412121
Item description
Educe Consulting has a specialty in providing IT services and ERP (Enterprise Resource Planning) Solutions to various organizations throughout all the industries globally. Comprehensive domain knowledge of Educe Consulting enables itself to successfully deliver the customized ERP solutions to number of leading companies worldwide.
Educe10X is a dynamic, efficient, cost effective and proven enterprise system that takes care of all the needs of the customers. It propels integration of processes across all the departments as well as all the units viz
Planning
Product Development
Purchase
Production
Inventory management
Finance
Human Resource Management
Sales & Marketing Management
Exports Management
Educe10X has a total streamlined process cycle within itself. Its system of flow of work has a great strength in providing the best of business process management, which in turn generates faster response to customer demands. Web-enabled real-time management information system gives the manufactures the capability to monitor the whole process from product development till exports across the globe.
Educe10X is developed in such a way, that different productions units can enter & store the data in one single database and that database can be made accessible from any part of the globe in real time.
Product Features
Educe10X has been made in such a way that data can be entered and stored by the units/ department and that data can be made accessible to the higher authority in real time, no matter where they are in the world.
One can club all the departments like Accounts, HR, Marketing, Administrations, Security, and IT etc. In single ERP software i.e. Educe10X.
Increases the efficiency of each & every department & the company as a whole, because the whole process-from purchasing the raw materials from the supplier to the providing after-sales-services to end users is being simplified.
One can monitor the activities of each & every individual of each department, which in turn results into disciplined workforce & ultimately greater productions.
Through this software traditional, lengthy & boring paperwork can be reduced to substantial level as each & every work can be done & stored in this software.
It also eliminates the probability of the human error, which is bound to happen where production is on large scale.
Educe10X also helps the small entrepreneurs who have just entered into the textile production in terms of reducing the costing & increasing the efficiency of his unit.
Since it is extremely user-friendly, any person who has basic knowledge of computers can operate the software.
It is also available in single & multi-user editions viz., Starter, Silver, Gold & Platinum Package.
Pre-planning of productions & analysis of it can be made promptly & accurately as there is no danger of human error in it.
Any data of any kind is readily available for reference which saves time & ultimately increases the productions.
Available for reference which saves time & ultimately increases the productions.
It starts from enquiry by the prospective clients to till the shipment.
In Educe10X all updations are done by the server for all the departments as well as all the locations.
It also allows the real time sharing of data and information throughout whole organization.
User can have automatic task reminder if he chooses to have.
Before costing and after costing analysis of every order can be made possible through integration of finance & payroll module.
You can have the access of it from just about anywhere, be it your office or anywhere in the world.
Educe10X has been developed in real time environment of a client considering all the possible business process.